We ship Domestic using USPS First Class Mail. Upon post office drop-off, we will send you an email notification with the tracking number.
We can add insurance or expedite your package upon your request and will bill you accordingly before sending the package. Message us!
International packages will be sent USPS First Class or USPS Priority Mail, depending on cost and convenience. As with Domestic packages, we can send you a bill to expedite your package. Customers are responsible for any and all taxes on imports.
We would be happy to accept exchanges or returns for items that might not fit your loved one or yourself. You can send me a message in order to start the process. All items can be exchanged or returned within a window of 15 days from the original postdate to the exchange postdate for domestic orders, and 30 days for international orders.
When returning your item, please take care to send it so it will not be damaged during transit and add tracking so it will not get lost.
We can issue refunds for the item cost, but not the shipping costs. Damaged or lost items cannot be refunded.
Please note that certain custom items cannot be returned or exchanged. This is because they are made so unique to the individual buyer's request, that they are unmarketable to other buyers. Please take care when communicating what you want in a custom item. If you are unsure whether the item you are ordering will be returnable or not, please ask. Thank you for your understanding!
If, for any reason, during the first year of its wear, there is damage made to your jewelry, we may be able to fix it at a minimum to no cost. Leather bags can be fixed at a minimum cost, depending on the damage, throughout their lifetime.
Have a favorite stone you don't see in our shop? I might have it in stock. Message us!
Do you have a favorite stone or pendant living on your shelf, in a drawer, in your pocket, or hung on an old string around your neck? We can wrap that treasured article into one of our unique jewelry pieces! Message us!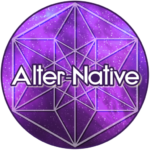 Eugene-Oregon  United States.