Alter-Native creates unique designs entirely by hand. We offer a modern interpretation of the craftsman tradition, always considering quality, durability and functionality in all of our products. We promote the values of self-teaching and self-employment to others who want to walk the roads of the craft.
Gerardo, the founder of Alter-Native, is an artisan who works full time creating functional products and art. He works exclusively in his techniques: leathercraft and micro-macrame. When he is not building his business, he participates in a community in beautiful

Eugene, Oregon

.
One of the aims of Alter-Native is to create a collective of artisans who work in cooperation. These artisans can help each other by sharing techniques, workspaces and venues for sales. In this way the experience we have gained over the years can be promoted and shared among all, creating a more solid way of sustaining the individual or collective production of local ARTISTRY.
Questions? Comments? Contact us!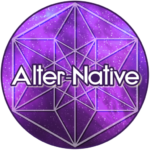 Eugene-Oregon  United States.