This leather creation is supple, colorful, and completely hand tooled. It has an organic look, laced with leather, and finished with solid brass fittings. Hand stamping tools make beautiful designs that have been antiqued and dyed by us.
All our leather accessories are made to be durable and long lasting, with high-quality leather and sturdy brass rivets. They are entirely hand-made in Eugene, Oregon.
The art of knotting string in patterns to make decorative beautiful piece consists of hundreds of tiny knots that can hold gems stone cabochons. I hand-knot every piece demanding attention and power.
Our knotting techniques capture a cabochon stone in the center and beads in the collar. Our macrame technique makes this a highly detailed accessories that can be customize as well.
Macrame necklace Custom Orders
Chrysocolla Micro Macrame Necklace
Micro Macrame necklace with Labradorite stone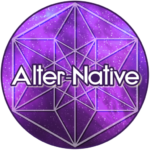 Eugene-Oregon  United States.